Redefining the Villa Stay with Services by Eden Rock – St Barths
In addition to our expansive portfolio of exceptional villas, what makes the Eden Rock Villa Rental offering so special and rare are the exclusive services provided by the talented team at Eden Rock – St Barths. Many perks such as daily breakfast, maid service and 24-hour concierge are included, while a range of special add-on services like a butler, a private chef and in-villa spa treatments can be arranged according to your needs and desires.
Our goal is for you to relax, let go and experience the best of St Barths.
The rest is up to us.
Concierge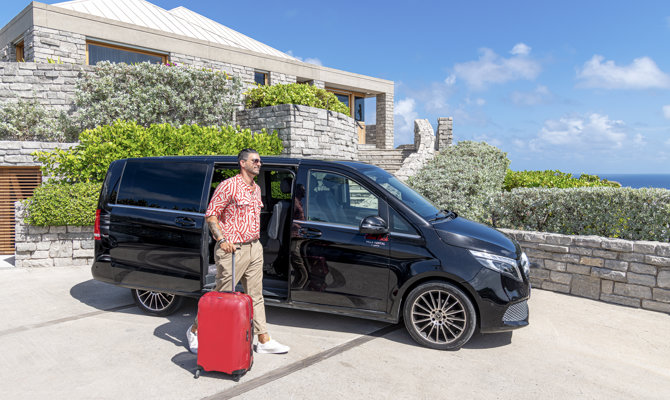 As one of the Caribbean's most sophisticated playgrounds, St Barths is filled with hidden treasures and exciting pleasures to discover. Our concierge team is happily on hand 24 hours a day to help you arrange any experience you'd like — from diving lessons, helicopter tours or golf in Anguilla, to setting up a picnic on the beach or a lobster barbecue on a secluded bay.
Personal butler
Experience the care and attention that comes from having a dedicated butler who is at your service every day to anticipate your needs and make sure they're met with style and ease. Your personal butler is your go-to guide and assistant throughout your stay to make sure everything is just right and to help you create memories that will last forever.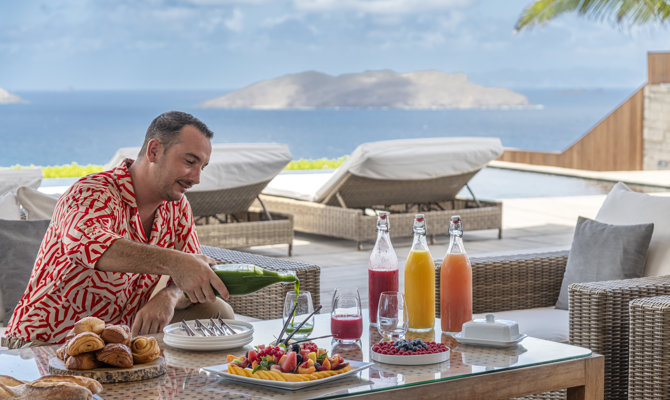 Private Chef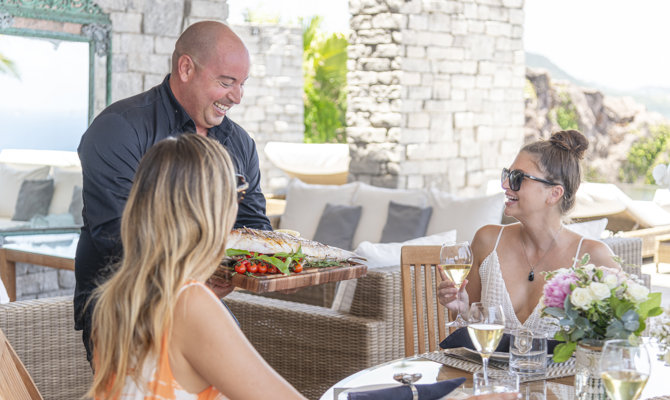 For an individual meal, a day or your entire stay, we offer the services of a private chef who will work with you on personalized menus and delight you and your guests with their culinary gifts. Sometimes all you want is to stay in and have the magic come to you. That's exactly what the private chef is there to do.
Eden Spa
When all you need is a deep tissue massage or other revitalizing body treatment performed by a skilled therapist to relax and feel your best, Eden Spa is here. Choose from the exclusive offering and enjoy your "me" time in a treatment room at Eden Rock – St Barths, on the beach or in the comfort and familiarity of your villa.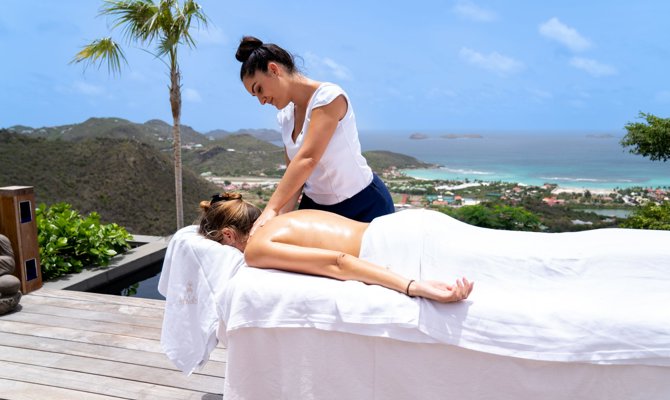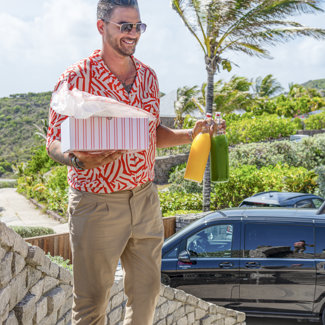 Daily Breakfast Delivery
Wake up with the soft St Barths sun and start the day right with a delicious continental breakfast delivered to your villa door every morning, at the hour of your choosing.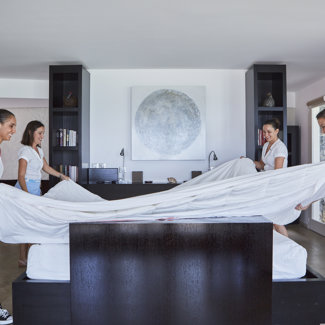 Daily Maid Service
Just like at Eden Rock – St Barths, our villa guests benefit from daily maid service that keeps things clean and orderly, with all laundry returned within 24 hours.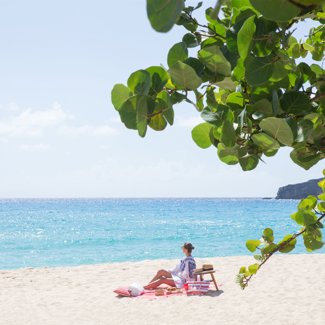 Bespoke Picnics
Let us craft a special picnic for your day trip to a secluded beach or your sunset yacht cruise. Your butler will prepare the menu and have the picnic set up at any location.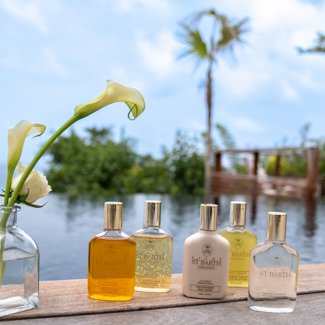 A Warm Welcome
Every villa welcome includes an Eden Rock beauty pouch filled with fragrant products from local artisanal body care brand, Ligne St Barth.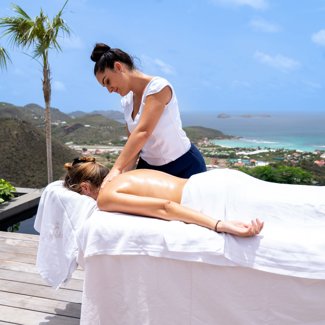 Enjoy Eden Spa
Eden Spa at Eden Rock – St Barths is your one-stop destination for body treatments and massages performed with artisanal Ligne St Barths products made right here on the island.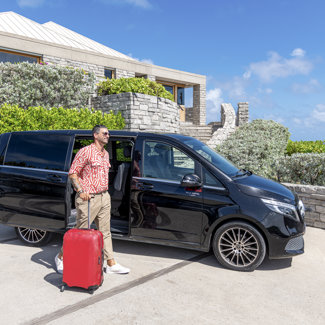 24-hour Concierge
Our concierge team knows the ins and outs of St Barths better than anyone and is always available to help you book the experiences that will make your stay truly unforgettable.